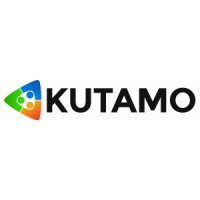 Kutamo Guide – Read our In-Depth Kutamo Review
Kutamo Rating: 8.6 / 10
This page contains an independent review of Kutamo. It is intended for educational purposes only and you are advised to fully investigate Kutamo beyond the contents of this review to ensure it fits your needs before parting with any money.
All of the information about software you see reviewed on FindBusinessTools come from our partners, some of whom we have an affiliate relationship with. These partners do not control the content on the page beyond providing us with datapoints to ensure that (as far as possible) the information in our database is accurate. The datapoints provided are used to calculate a rating based on what we beileve has the most benefit to their users. Our proprietary rating algorithm takes all of the datapoints to generate the rating. This keeps things fair and removes human bias to ensure that our users can compare business tools easily and find the best ones for their needs. Any information shown on FindBusinessTools that has not been provided by the company has been obtained from public domain sources.
This Kutamo review has been updated for 2022 by industry experts with years of business experience across multiple industries and disciplines.
Please note that the content in this Kutamo review is provided on an as is basis and you should always check with the company to make sure you have the latest information.
Kutamo Ratings
| | |
| --- | --- |
| Overall Rating | |
| Ease Of Setup Rating | |
| Ease Of Use Rating | |
| Customer Support Rating | |
Kutamo Guide for 2022 – Brief Summary
Kutamo Telephone Number:
None
Kutamo Email Address:
Kutamo Address:
Year Founded:
2016
Kutamo Highlights:
Kutamo offers video conferencing and is an online tool designed to help you and your teams manage your meetings and outcomes, simply and efficiently!
Hedquarters:
Melbourne, Australia
Kutamo Revenue (USD Millions)
Unknown
Languages Supported
English
Kutamo LinkedIn:
None
Kutamo Employee Count (On LinkedIn):
None
Kutamo Top Features:
HD Video, Screen Sharing, Web Audio, Dial in Conference Line, Unlimited Meetings, Personal Meeting Room, Secure Meetings, Video Conferencing, Web Conferencing, Group Messaging, Desktop & Application Sharing, Local Recording Capability,
Kutamo Twitter:
None
Kutamo Twitter Followers:
Kutamo Location
Kutamo Pricing & Costs
Our full Kutamo Guide covers everything you need to know about using Kutamo. Fantastic video conferencing software can not only help your business to become more efficient and thrive but also give you a platform that can provide you profits. If you want to make profits, you must ensure you are using a good piece of video conferencing software.
There's absolutely no sure-fire way to ensure profits; thus, you must carefully assess your video conferencing software before you choose it. It's a common misconception that all video conferencing software is exactly the same, but that is not true. Wrong judgment, initially, can put your business in danger.
Kutamo is a piece of video conferencing software which has paved its way successfully. In this review of Kutamo, we have tried to collate some of the vital facets. This review can allow you to know whether Kutamo is a good fit for your organization or not. We've tried to breakdown all of the features and fees for your advantage.
How To Choose The Best Video Conferencing Software For Your Business
When choosing whether Kutamo is the best video conferencing software for your business there are 5 things to consider and do to make the right choice:
Detail Out what you need to achieve from using Kutamo
Does Kutamo achieve your needs as a full Video Conferencing platform?
Fully understand the Kutamo video conferencing platform and tools. Do the Kutamo tools and resources align with your business needs?
Work out the budget available to implement a new Video Conferencing solution and does the solutions from Kutamo offer the features you need within the budget.
Sign up for a account with Kutamo. Ask for a callback and demo to finally check that the software is right for you.
What is Kutamo?
Kutamo is a reputable suite of video conferencing software developed by Kutamo and is developed for small to enterprise sized organizations.
Kutamo was established in 2016 in Melbourne, Australia
Kutamo offers video conferencing and is an online tool designed to help you and your teams manage your meetings and outcomes, simply and efficiently!
Does Kutamo Offer A Free Trial?
Sadly Kutamo does not offer a free trial.
While creating this Kutamo review we found that it offers a lot of advanced video conferencing features with its paid plans. You can learn more about some of the Kutamo Video Conferencing features further on in this Kutamo review.
Is Kutamo The Best Video Conferencing Solution For You?
Video conferencing suppliers range from one man bands to giant multinationals; There is a lot out there. However, when it comes to selecting a professional video conferencing solution, there are numerous considerations that you must factor in. To be able to ensure that Kutamo is the corrrect video conferencing solution for your company, check out our guide below.
Main Features Of Kutamo
Kutamo offers professional video conferencing features like:
HD Video
Screen Sharing
Web Audio
Dial in Conference Line
Unlimited Meetings
Personal Meeting Room
Secure Meetings
Video Conferencing
Web Conferencing
Group Messaging
Desktop & Application Sharing
Local Recording Capability
Kutamo Review - Basics Features & Rating
| | |
| --- | --- |
| Basics Features | Rating |
| Audio Calls | |
Kutamo Review - Content Features & Rating
| | |
| --- | --- |
| Content Features | Rating |
| Slideshow | |
Kutamo Review - Interaction Features & Rating
| | |
| --- | --- |
| Interaction Features | Rating |
| Chat | |
Kutamo Review - Platform Features & Rating
| | |
| --- | --- |
| Platform Features | Rating |
| Mobile | |
Alternatives To Kutamo
Looking for an alternative to Kutamo?

A Lot of people want video conferencing software to aid their business goals. What is challenging is finding out whether or not a piece of software you choose is right for your business. We have compiled a list of other video conferencing solutions that our reviewers voted best overall compared to Kutamo. Based on thousands of datapoints, you can see how Kutamo matches up to their competitors, and find the best fit for your business.
The Top Kutamo Alternatives Are Listed Below